We were going to open a pub…
Dec 7, 2020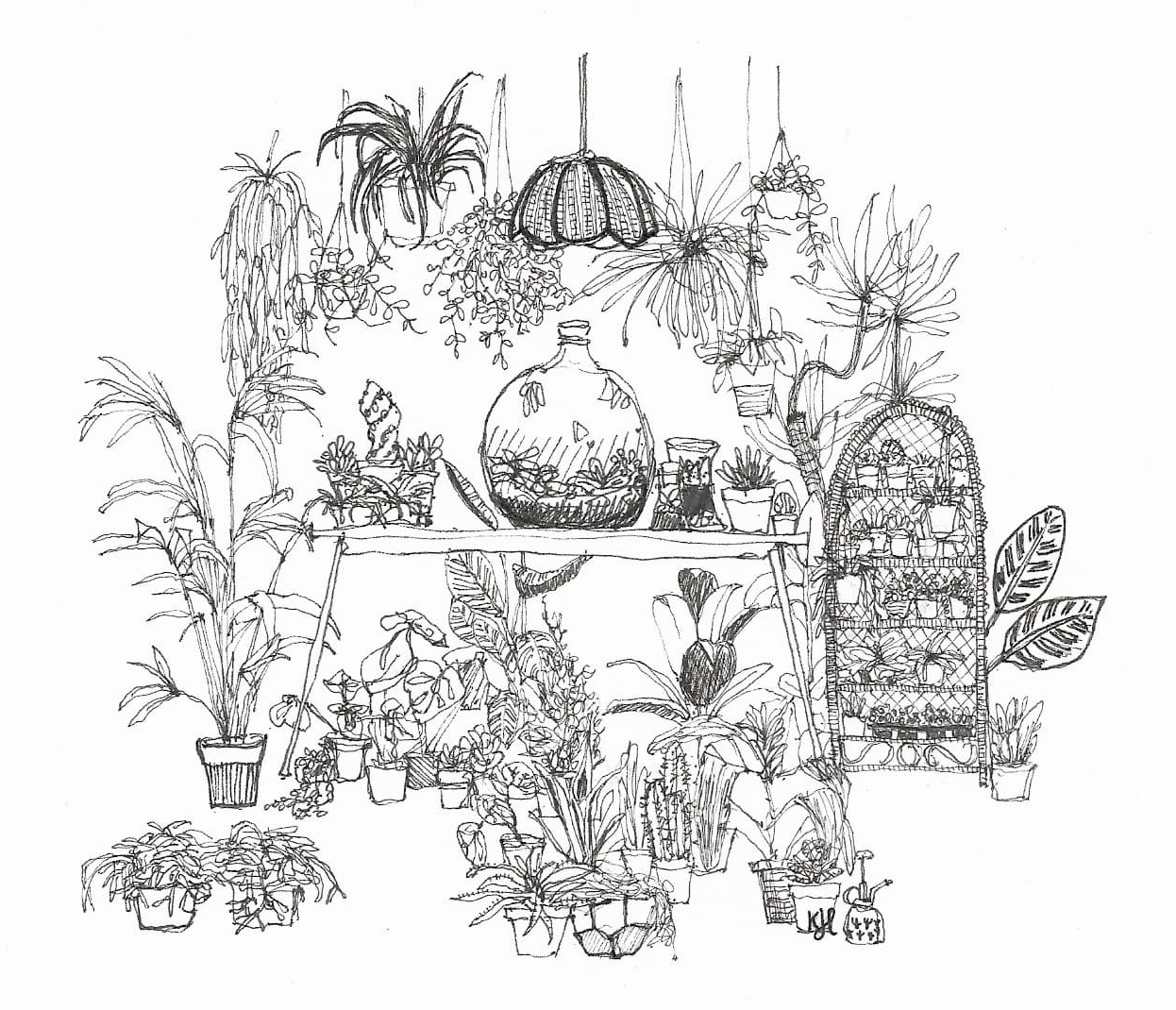 We were going to open a pub. That was the plan. As far as there ever really was a plan… One thing that has featured heavily in the growth of our business over the last 3 years has been a complete absence of any real planning. We have embraced the present and been firm believers in just saying yes to anything and everything.
But we're getting ahead of ourselves here. Back in 2017, we (Rob and Frankie) lived in Birmingham; Rob was a civil servant and Frankie worked in recruitment. Our city centre apartment was our own little urban jungle, but Frankie was very much the one with green fingers. We boldly decided to jack in our respective careers and moved down to Devon to be closer to Rob's family and with the ambition of opening up our very own pub.
The pub slowly evolved into a city centre bar; however, progress was slow. Offers on units were unsuccessful. In a desperate bid to avoid returning to "real" work, Frankie had begun planting up terrariums to sell at local craft fairs and markets. What had begun only as a hobby back in Birmingham, had started to see profit. It even had a name and an Instagram account: Hutch Devon.
Whilst drowning our sorrows over the lack of progress on the elusive bar, one afternoon in October 2017, we stumbled across the units on Paris Street, in the heart of Exeter. Due for demolition, these short terms lets provided the chance to test a concept; creating Exeter's very first Houseplant and Terrarium 'pop up' shop. Frankie had become frustrated with the lack of variety on offer when hunting out new houseplants. We could change that and bring something fresh to the city centre.
We viewed every available unit on the street before settling on number 9. Contracts were signed and we gave ourselves a week to make over this run down former charity shop and turn it into our very own little jungle. We had 8 months to try to make it work whilst continuing our hunt for the perfect bar. We can't remember exactly when we stopped looking or when we decided that this was all we ever wanted to do. It was almost certainly a slow creep; the plant bug fully taking hold of us. 3 years on and we can't imagine doing anything else…
We have embraced the present and been firm believers in just saying yes to anything and everything.